W E L C O M E
St. Margaret's is Lowestoft's ancient Parish Church and is rich in history.
Christians have worshipped on this site for over 1100 years.
The church is a beautiful Grade 1 listed medieval building.
Its iconic illuminated blue spire, which can be seen across the town, is a visible symbol of God's love for us all.
Friendly and welcoming, we seek to meet people wherever they are on life's journey,
whether you wish to join us for worship or simply seek some space for reflection.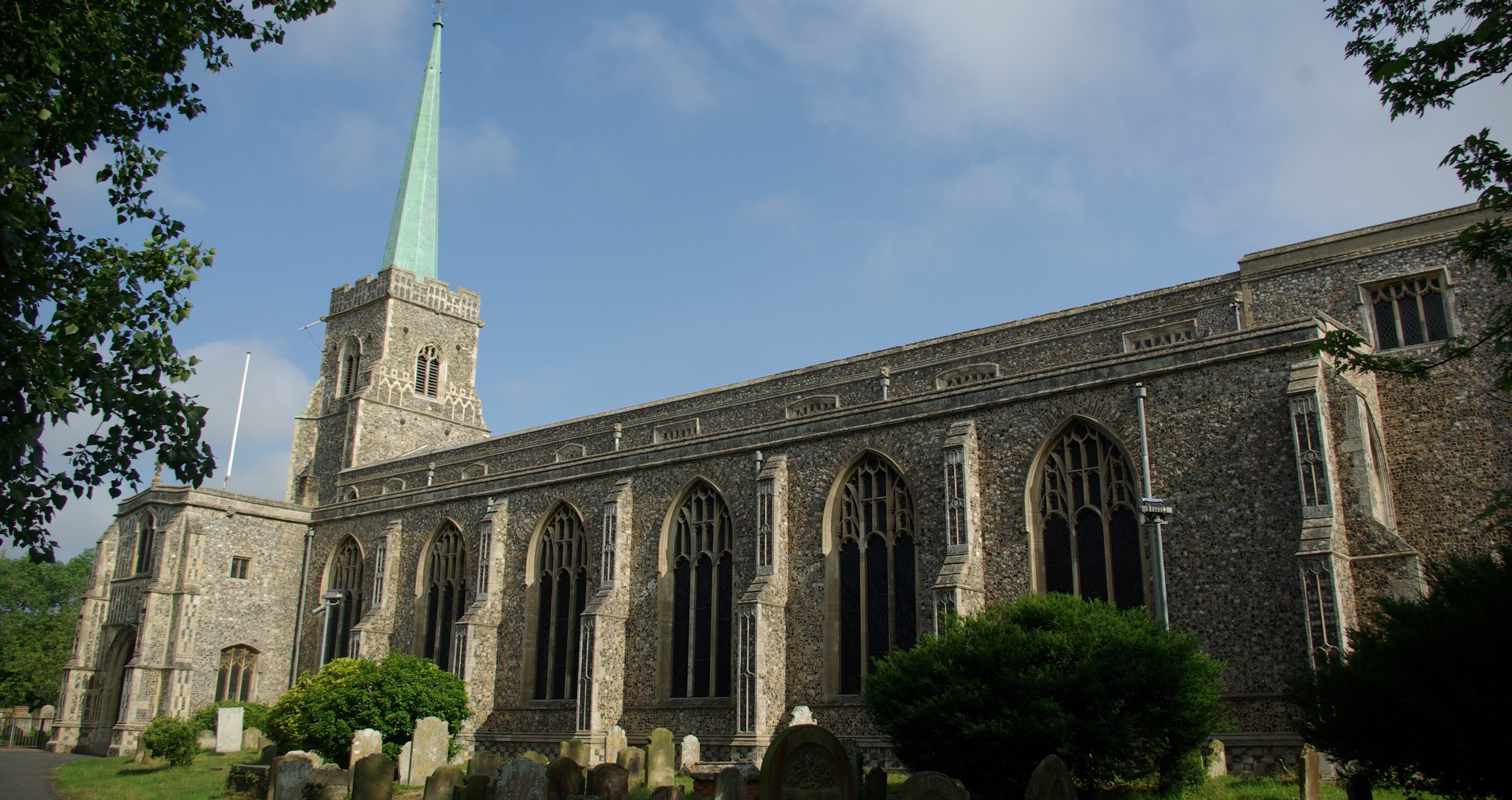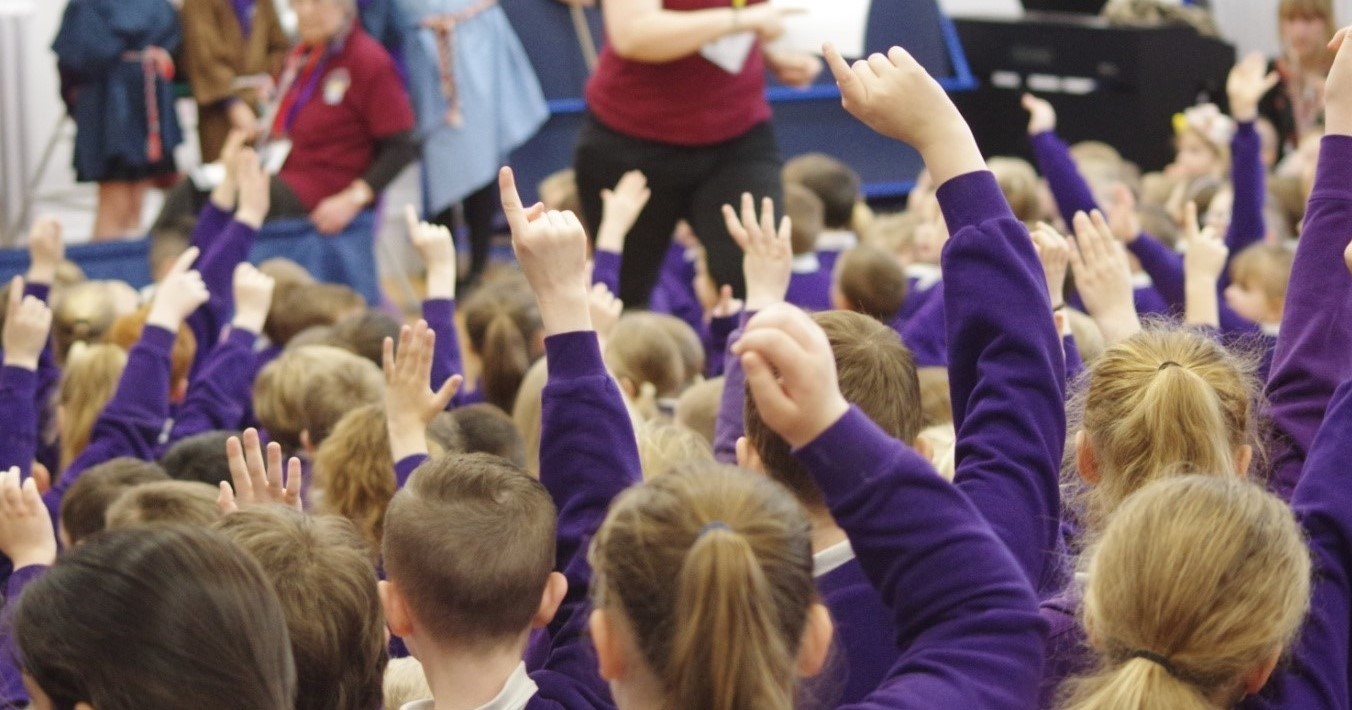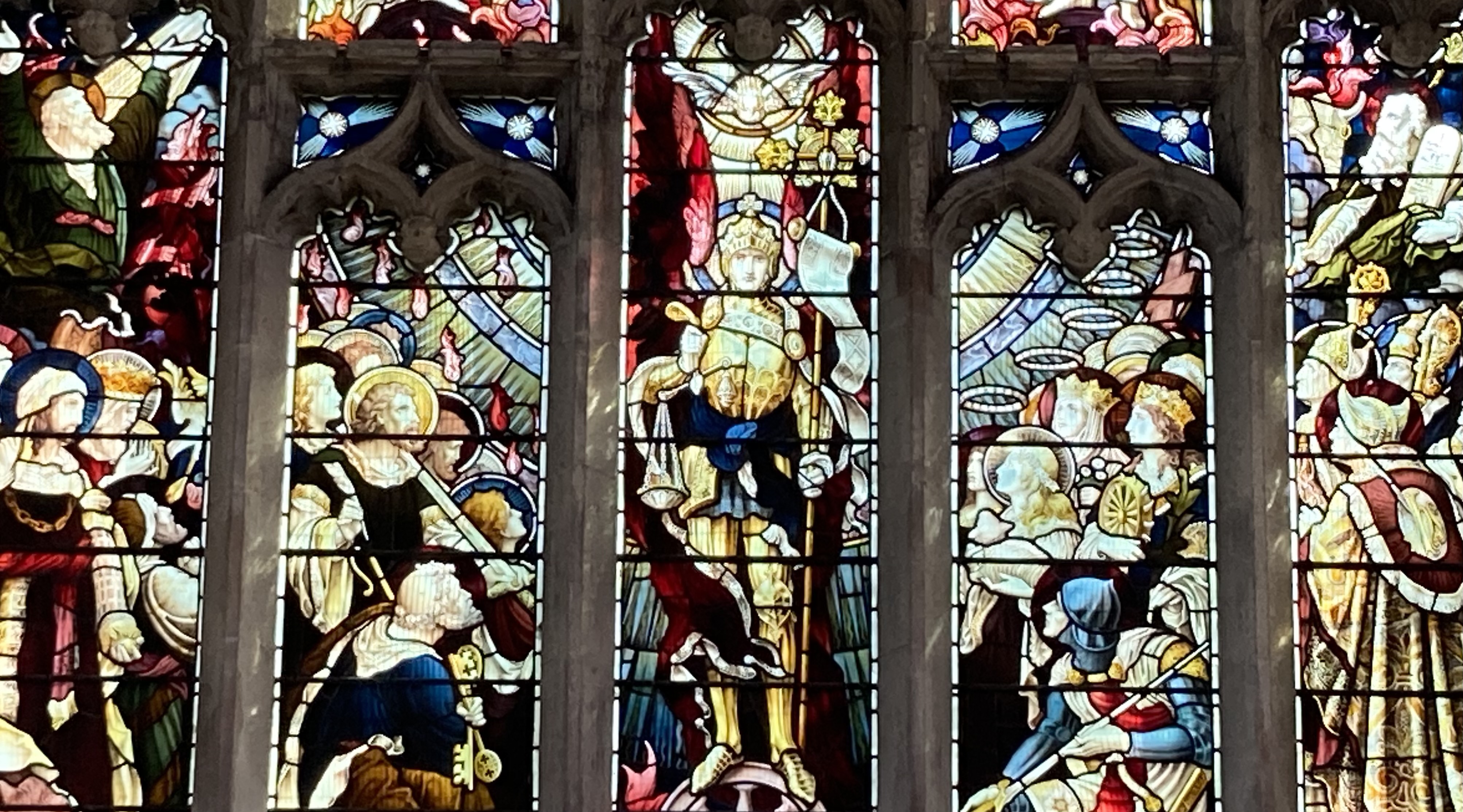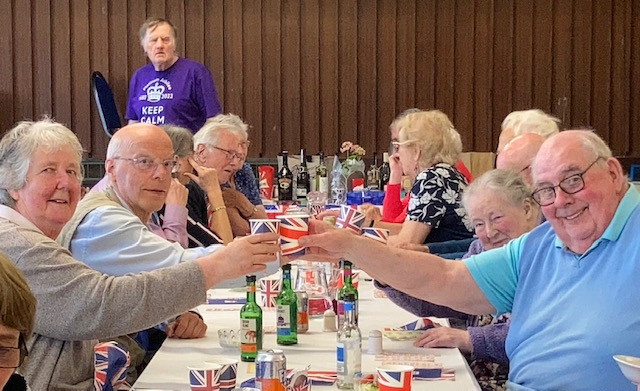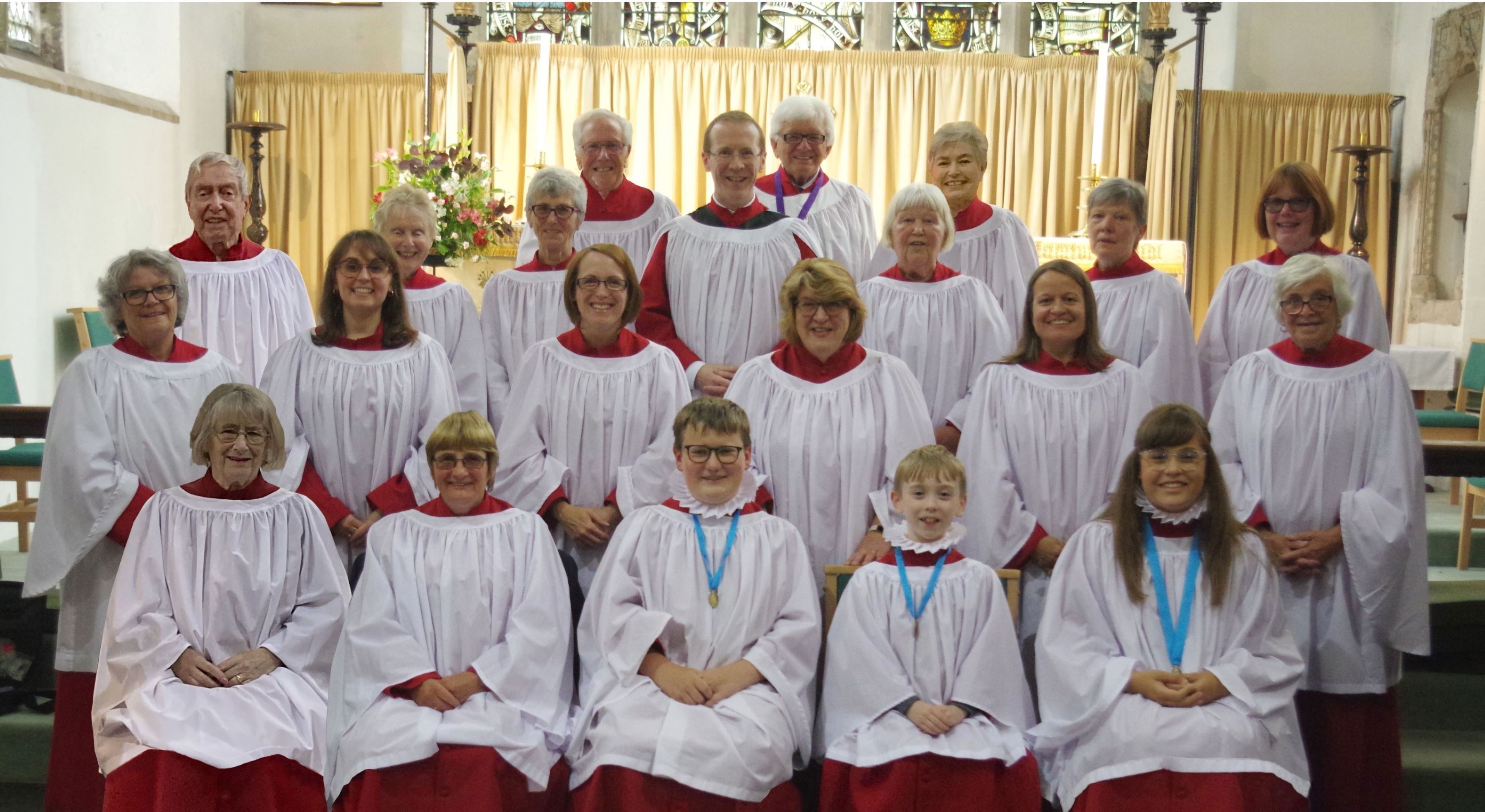 Sunday 3rd December
Advent Sunday
10.00am Sung Eucharist Service with Advent Hymns
We look forward to welcoming you this weekend
If you're unable to make it to St. Margaret's
you can watch the morning service online by clicking here
________________________
The hymns for this month can be viewed by clicking here
or by clicking on the Worship & Music tab then Music List
________________________
Sunday 26th November
10am Sung Eucharist Service
If you missed last Sunday's morning services
you can still watch it by clicking here
________________________
Prayer from
Archbishop Hosam Naoum of Jerusalem
O God of all justice and peace,
we cry out to you
in the midst of pain and trauma of violence
and fear which prevails in the Holy Land.
Be with those who need you
in these days of suffering;
we pray for people of all faiths -
Jews, Muslims and Christians,
and for all the people of the land.
While we pray to you, O Lord,
for an end to violence
and the establishment of peace,
we also call for you to bring
justice & equity to the peoples.
Guide us into your kingdom
where all people are treated with
dignity and honour as your children,
for to all of us you are our Heavenly Father.
In Jesus' name we pray.
Amen.
________________________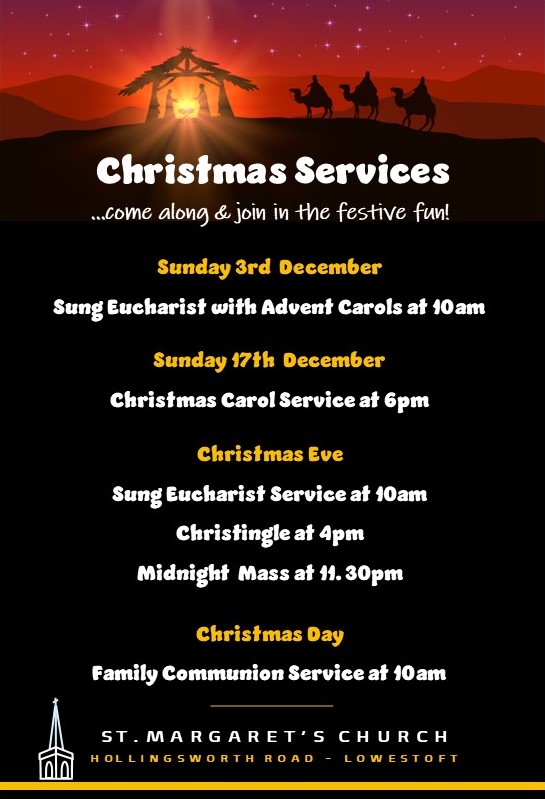 We look forward to welcoming you to
St. Margaret's Church this festive season
L A T E S T A R T I C L E S
Friday 1st December
12:00 pm
-
Holy Communion
12:30 pm
-
Church Open for Visitors (12.30 - 2.30pm)
Sunday 3rd December
10:00 am
-
Advent Sunday - Sung Eucharist with Advent Carols
Monday 4th December
12:00 pm
-
Midday Prayer - In Church
J O I N U S O N - L I N E