Anna Chaplaincy for Older People
Six months since starting work as an Anna Chaplain for older people, and two months since being commissioned (delayed because of the pandemic), this is an update on the work I am doing in Lowestoft. I have recently completed a Zoom training course on Anna Chaplaincy, which was both helpful and interesting, giving a chance to learn and discuss with others what can be involved. For me it has been an exciting, challenging, rewarding and very humbling time during which the work has extended as I now visit residents in Church Green, the retirement complex opposite the Church, as well as Broadlands Residential Home. In both cases, residents are either brought to see me, or I visit them in their own homes (now allowed!) at their request.
They talk about whatever they want to, whatever is on their minds, and this can produce a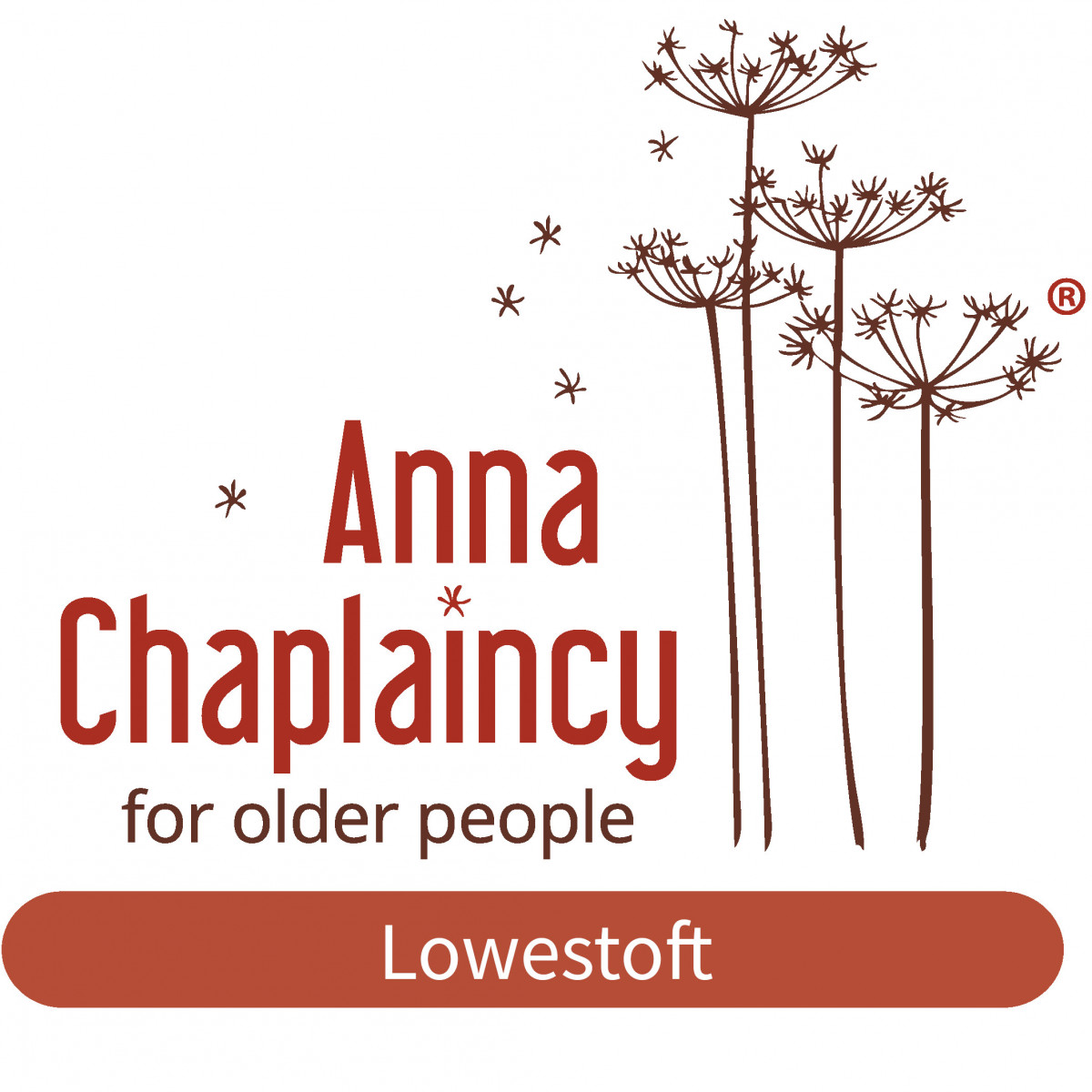 wide range of conversations, often revealing practical needs which can be passed on so they can be addressed. Recently one nearly-blind resident was really down and it turned out she thought she had missed a family birthday – dealt with, as when I left the family were being contacted so that a suitable card could be found for her to send. Other times people want to talk about happy memories from the past, share photos of family members, read me poems they have written, or even share things they have never told anyone before.
I am there to listen, to put in the occasional question – and again, to listen! Sometimes people want to talk about their faith, their memories of Sunday School attendance when young, of lifelong attendance at church – and sometimes perhaps they want to talk about wanting to re-engage with a faith once so strong yet perhaps smothered by life's demands. It is not the number of people who come to chat which is important – it is the quality of the conversation and the reaching out to meet people wherever they are and however they are feeling. Having said this, it is a great encouragement to be welcomed with obvious pleasure and when we finish to hear the words "I feel so much better" – or "I have really enjoyed talking". All this, just for listening ……….
Pam – Anna Chaplain for Older People in Lowestoft